Xiaomi USB-C Noise Cancelling Earbuds
Werkdag voor 20:00 besteld -> volgende dag in huis
Pick up at 3000+ PostNL pickup points.
Lowest price guarantee
Above 75 euros no shipping costs
2 years warranty
Personalized customer service
Information
Xiaomi USB-C Noise Cancelling Earbuds
Noise Cancelling earphones by Xiaomi are perfect to use during a long train journey, at the office or when you simply don't want to be disturbed. Not only is the sound quality very strong, the earphones offer many options including answering the phone, built-in microphone, noise cancellation, song switching and voice control.
Not just any earphones
The Noise Control Reduction Box is the core of the earphone, located in the middle of the wire. This box ensures that noise does not enter and that music gets the perfect sound. The earphones themselves are characterised by the comfortable way they are worn; the soft earplugs feel nice to the touch.
All functions at a glance:
Numerous functions: Calling, Microphone, Noise reduction, Music switching, Voice control and of course noise reduction.
Sound quality is high - rich bass, and perfect treble and mid-range sound.
The digital Noise Reduction Box provides the best performance in noise reduction.
The cable is 1.25m long, the perfect length, even during sports!
The earphones weigh about 20 grams and the dimensions are 10.00 x 7.00 x 3.00 cm. You really take them everywhere.

Curious about the other wireless earphones by Xiaomi? Take a look here!
High quality noise cancelling
These earbuds are perfect for anyone with a new Xiaomi phone with USB-C or any other handset that transmits audio via USB-C port. Also these phones you can buy the cheapest at XiaomiProducts!
If you commute or fly a lot, noise around you is one of the most annoying irritants. With the Noise Cancelling earphones you can easily solve this, no more trouble with noise!
The Xiaomi Usb-c Noise Cancelling earphones are high quality, noise can be suppressed by more than 25 decibels. With this product, Xiaomi proves that noise cancelling does not have to be expensive. Once you get used to this, you won't want to go back!
Xiaomi USB-C Noise Cancelling Earphones buy? Now only €49.95 - Order the Xiaomi Usb-c Noise Cancelling earphones online! Order before 20:00 on businessdays = delivery the next businessday.
Specifications
| | |
| --- | --- |
| Weight: | 4.1 Grams per Earplug |
| Type: | In-Ear |
| Wireless: | Yes |
| Microphone: | Yes |
| Connection: | Bluetooth V5.0 |
| Noise Cancelling: | Yes, DSP Noise Reduction |
| Android/iOS: | Suitable for both Android and iOS |
| Total Battery Life: | 2 times charging, so 12 hours in total |
| Charging cable included: | Yes |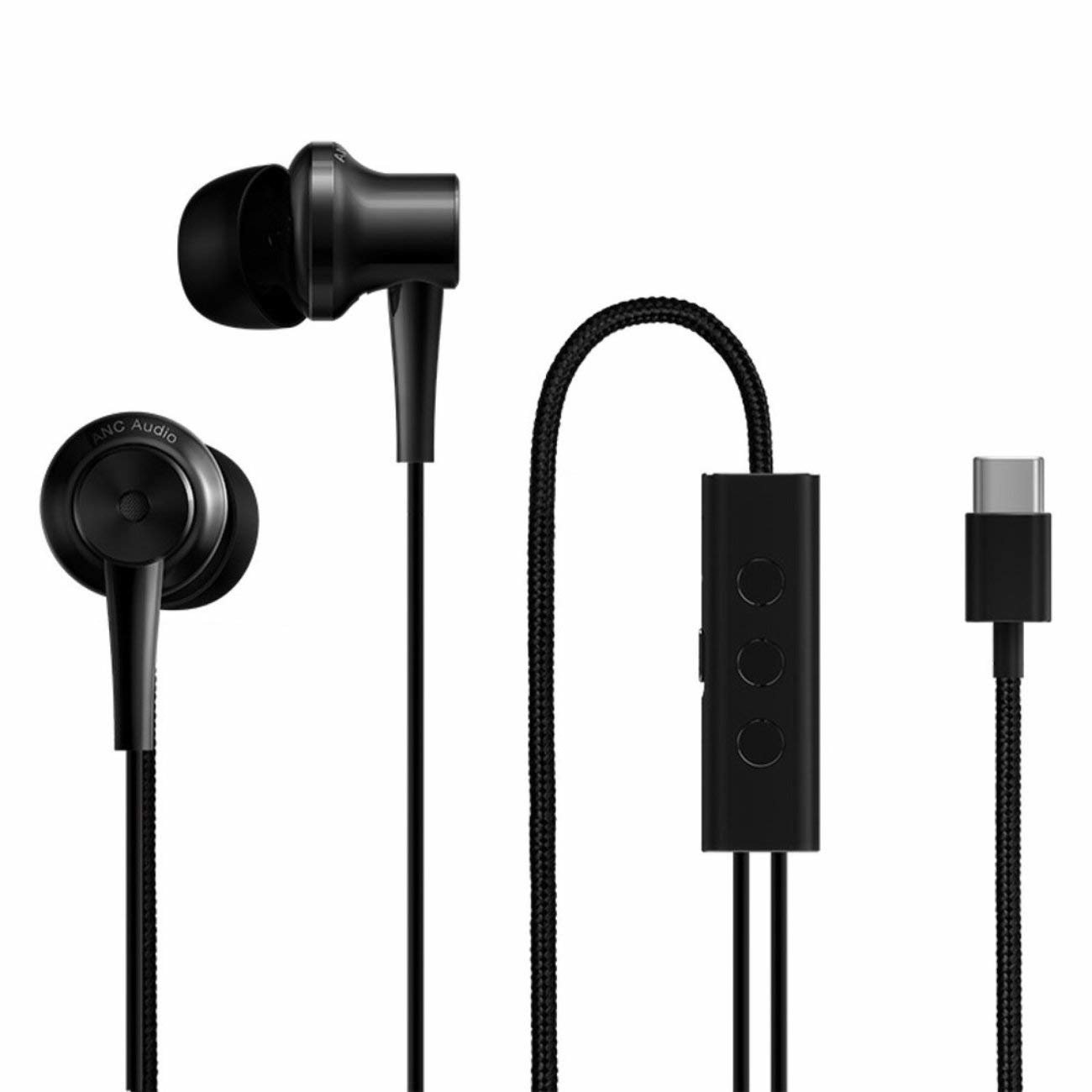 Ulysses Ramiro Ricardo
22 July 2021
Zeer goed, mooi spul, snel en degelijk
Ronnie Warmerdam
21 June 2020
Verbazingwekkende goed werkende noisecanceling. Verder is het geluid ook goed.