Hubsan H216A Desire Pro X4 Drone
Ordered before 20:00 -> delivered next day

Pick up at 3000+ PostNL pickup points.
Lowest price guarantee
Above 75 euros no shipping costs
2 years warranty
Personalized customer service
Information
Hubsan H216A X4 DESIRE Pro
This Hubsan H216A X4 DESIRE Pro Drone is equipped with a host of features that will take your photos and videos to the next level. With the current price tag, this drone is one of the drones that scores the best on value for money.
The Hubsan H216A X4 DESIRE Pro Drone is an FPV (first person view) drone with GPS waypoint. The manufacturer, Hubsan, is known for making affordable and reliable drones. They prove this again with the H216A drone!
What makes the Hubsan H216A X4 DESIRE Pro Drone so special? First of all the fact that Hubsan has thought of everything when manufacturing this drone: how about a Micro SD slot on the drone? Simply store photos and videos directly on the drone. And in high quality. You can also charge the drone via a USB input. On the road? No problem at all. Just use a powerbank!
Ordering Hubsan H216A X4 DESIRE Pro at XiaomiProducts
Compared to GPS drones from competitors, this Hubsan H216A comes with a Full HD camera instead of a lower quality HD camera. The built-in 1080P camera makes it possible to record videos with a resolution of 1920 x 1080 pixels at 25fps. Clear and sharp images so.
When you want to explore a place or a new location, you can do so thanks to the waypoints function. This way you can control the flight path of the drone. Simply set the waypoints via the Hubsan App and the drone will follow the waypoints exactly!
Do you seem to have lost the drone? No stress: Hubsan has built in an auto-return function that returns the drone to its original take-off location. Even when the battery threatens to fail, the drone flies back to the spot where it took off.
Other great features are the Follow Me function, where the drone continues to follow the user and the Altitude Hold function, so the drone remains at one altitude and you can easily shoot photos or videos!
With the easy-to-use X-Hubsan App, you can control the drone in the easiest way imaginable. Ideal for beginners, but also for advanced users! With the Hubsan H216A X4 you can easily fly for 12 minutes to shoot the best images!
Handy: when the battery level reaches 35%, the transmitter will vibrate to let you know it's time to land. Hubsan has also placed LED lights underneath the drone. So you can see exactly where your drone is flying.
Order the Hubsan H216A X4 drone directly online! Ordered on weekdays before 20:00 = next working day at home.
Are you looking for a drone with a high price/quality ratio? Also check out our other drones!
Specifications
| | |
| --- | --- |
| Indoor or outdoor drone: | Geeignet für den Innen- und Außenbereich |
| Range: | 50 Meters |
| Dimensions: | 25.6 x 20 x 3.5 cm |
| Flight Time: | 7 minutes |
| Speed: | km/h |
| Weight: | 90 grams |
| Megapixel Camera: | 1 Megapixel |
| 4k Resolution: | Frames per Seconds |
| 2.7k Resolutie: | Frames per Seconds |
| 1080p Resolutie: | 100 Frames per Seconds |
| GPS: | |
| Headless Mode: | Yes |
| Return to Home: | Yes |
| Altitude Position Hold: | Yes |
| Follow Me: | No |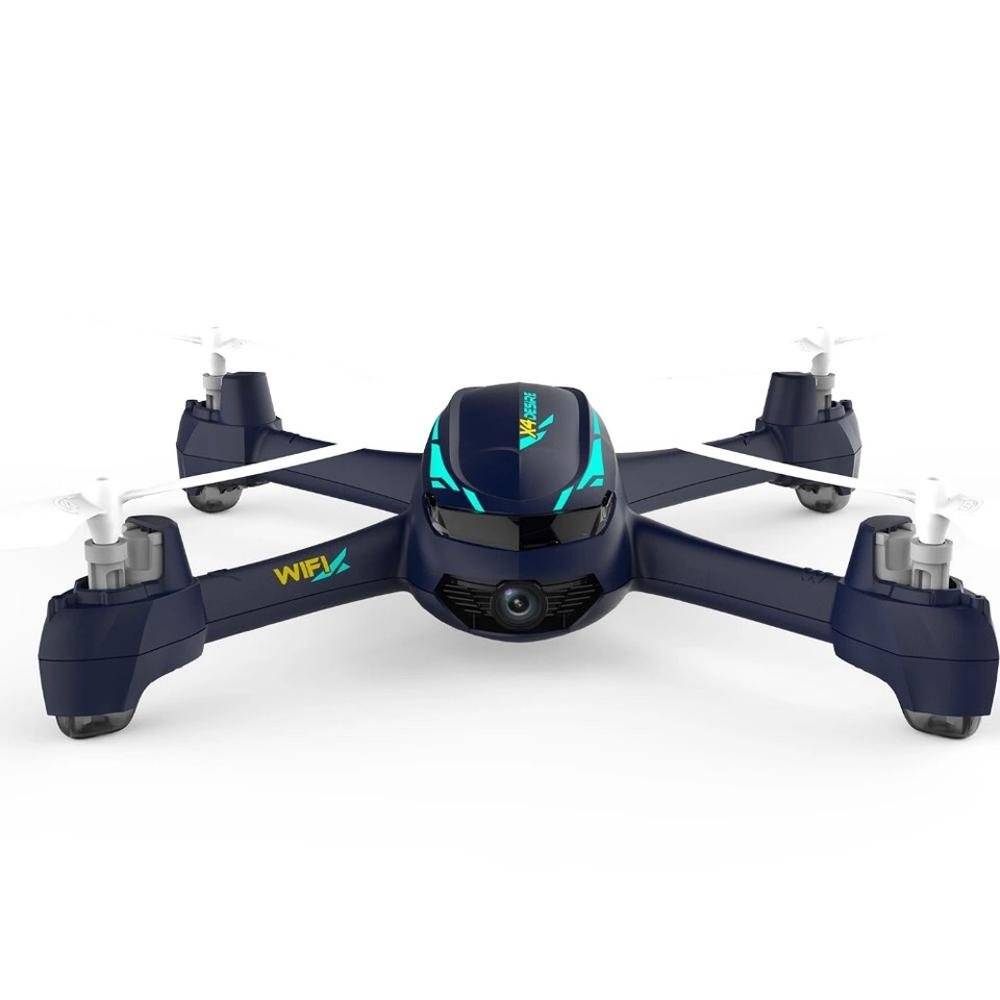 Een Hubsan H216A drone besteld, snel geleverd en telefonisch een goed advies gekregen van Rico van den Brink om de juiste drone te kiezen.
Dankjewel Rico, ik ben super tevreden met de drone en hij voldoet volledig aan mijn verwachtingen.
Tevens via de webshop van Xiaomiproducts.nl de beste prijs voor deze drone, TOP!!