Werkdag voor 20:00 besteld -> volgende dag in huis
Pick up at 3000+ PostNL pickup points.
Lowest price guarantee
Above 75 euros no shipping costs
2 years warranty
Personalized customer service
Information
Huami Amazfit BIP S
Small but big potential
The Huami Amazfit BIP S is a smartwatch with excellent features and improved functions compared to its predecessor, the Amazfit BIP. Thanks to its revolutionary design, the Amazfit BIP S is more powerful than the previous generation. The Amazfit BIP S uses a Bio-Tracking optical sensor where the effective detection area is 3 times better than the previous generation. In addition, the LED light intensity is 7 times that of the previous generation and the accuracy of the heart rate measurement is improved to 98%.
The Huami Amazfit BIP S supports no less than 10 professional sports modes. Thanks to its water resistance up to 5 ATM, you can also use the BIP S perfectly in the water. The continuous heart rate measurement and the PAI Health Assessment system offer useful tools to improve your health and training efficiency. In addition, the smartwatch has extra practical functions including notifications, an alarm clock, weather forecast and a world clock. You can also easily control your music from the watch.
Over 1 month of use with 1 charge
The slim model has a built-in 200 mAh battery. Thanks to the smart energy optimization technology, the smartwatch will last an incredible 40 days on just one charge. The high-performance Sony 28nm GPS chip can be used for 20 hours when used continuously. The screen can be seen clearly anytime, anywhere with low power consumption at the same time. The brighter the sunlight is, the clearer the screen looks. This makes the smartwatch perfect for outdoor sports.
The Huami Amazfit BIP S in made of 316L stainless steel and is feather light. With only 31 grams with watchband, the watch is very comfortable to wear during daily activities, sports and sleep. Thanks to molecular grid technology, the entire wristband is soft, dry and resistant to dirt, making it long-lasting. The buttons are also made of 316L stainless steel and very precisely finished.
Many improved features and functions over its predecessor
Non-stop GPS activity for 22 hours
Water resistant up to 5 ATM
10 professional sports modes available
200 mAh battery that promises 40 days of battery life
Bright and clear screen in any light
Weighs only 31 grams and has a comfortable fit


Order the Huami Amazfit BIP S directly online. Ordered before 20:00 = next business day delivery.
Specifications
| | |
| --- | --- |
| Compatible with: | Android and iOS |
| Pedometer: | Yes |
| Heart Rate Sensor: | Yes |
| GPS: | Yes |
| Display: | 1.39" AMOLED, 454x454p Resolution and 326 ppi |
| Weight: | 20 Grams |
| Battery Capacity: | 471mAh (14 days typical use) |
| Waterproof: | Yes, up to 50 meter (5 ATM) |
| App: | Amazfit/Zepp App |
| European version : | Yes |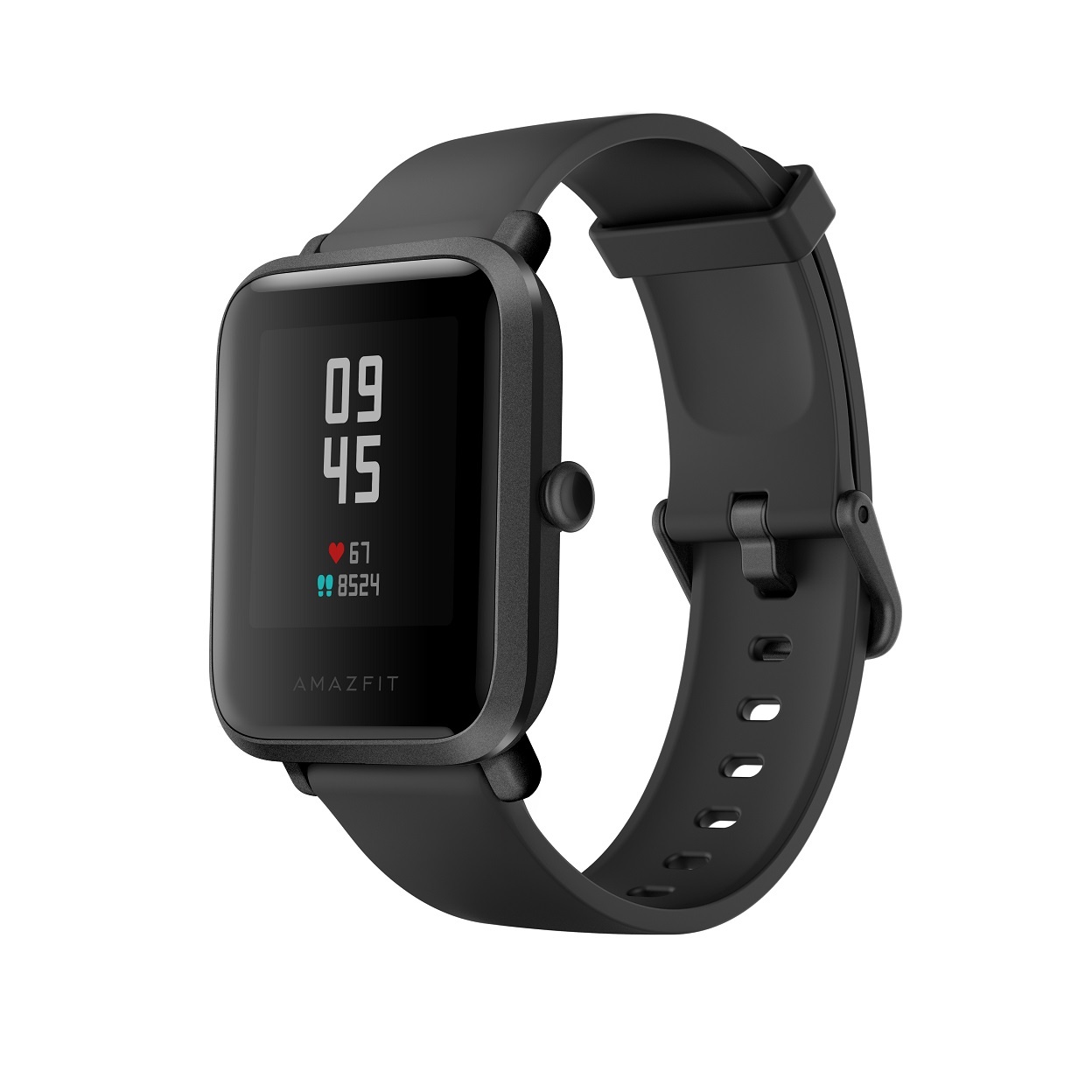 Trackers bevallen erg goed!
Amazfit bip s aangeschaft. Hele goede prijs kwaliteitverhouding, fijne smartwatch voor zowel lopen als fietsen.
"k heb de Amazfit Bip S nu 3 weken en ik vind hem super. Het geeft me inzicht in mijn dagelijkse beweging en wat er beter kan. De GPS laat me de routes zien die ik heb gelopen, zelfs die in Washington.

Ik wilde graag meer bewegen en dat het haalbaar zou zijn. En ik moet toch zeggen dat het me dankzij het horloge lukt. Het gaat mij niet om kilo's of centimeters, maar om een gezond lijf. Met alle mogelijkheden van dit horloge voor deze prijs zie ik heel duidelijk dat ik goed bezig ben.
Rudy Struyf
23 January 2021
Lange accutijd
goed leesbaar
functioneel
licht om te dragen
Mooie horloge,... en goej gps
goede smartwatch veel voor weinig geld ! veel meer workouts o.a. zwemmen ten opzichte van de vorige versie , alleen de hoogte en barometer ontbreekt bij de bip S, verder werkt de pairing van de bluetooth nu alleen met de nieuwe ZEPP app. en niet meer met de MiFit app. is even wennen. 5 atm waterdicht (50 meter) is een vette plus.
Anton van der Meijden
21 September 2020
Bijna Perfect is de Amazfit BIP S, mist in slaapgrafiek de remslaap grafiek (goed voorbeeld: zie Honorband 4/5 etc. In Huawei Health app). Graag aanpassing in software van Amazfit + Mi Fit !
Goed product en snelle levering
Bedankt
Wat een verademing in 1 woord perfect.
Cannot live without my amazfit bip
Anouk Velthuis
31 July 2020
Goed product tegen scherpe prijs snel geleverd!
zeer tevreden snelle verzending en zeer blij met de amazefit bit
ben alweer aan het kijken voor een volgende koopje.